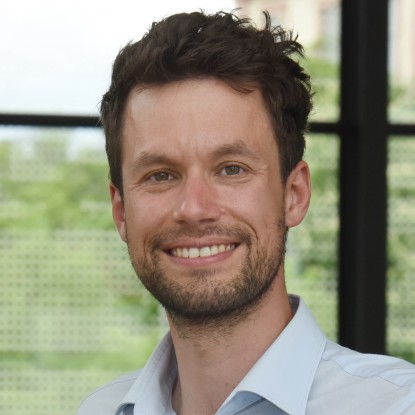 Working area(s)
Contact
egert@mathematik.tu-...
work +49 6151 16-21477

Work S2|15 407
Schlossgartenstraße 7
64289 Darmstadt
Research Interests
I am interested in Harmonic Analysis and Functional Calculus and their applications to Partial Differential Equations (PDEs), in particular to elliptic and parabolic Divergence Form Operators. Click here (opens in new tab) for a more detailed CV.
Up-to-date versions of my publications can be found on HAL and arXiv. Inaccuracies that are pointed out to me after publication are usually corrected in these versions.
My profile on Google Scholar.
Research Papers and Preprints
Books/Thesis
Boundary value problems and Hardy spaces for elliptic systems with block structure.(with P. Auscher), Birkhäuser/Springer, Cham, 2023. xiii+310 pp. arXiv

(opens in new tab)

(2021) Talk Lancaster
On Kato's conjecture and mixed boundary conditions, PhD thesis, Sierke Verlag, Göttingen, 2015, ISBN: 978-3-86844-719-4. (A steadily updated and corrected version is available

(opens in new tab)

.) here

(opens in new tab)

. Overview talk about my thesis
Things of Interest
For the first time, I am one of the organizers of the . This year's edition will be on Harmonic Analysis Techniques for Elliptic Operators. Feel free to contact me or Internetseminar on Evolution Equations if you are interested. Robert Haller-Dintelmann