Consultation hour by appointment
We are offering consultation hours for prospective international students by appointment via Zoom.
Please send us an email to arrange an appointment and we will send you the meeting dates.
About the Department
The Department of Mathematics at the Technical University of Darmstadt is one of the best mathematics departments in Germany with its wide range of subjects, a unique supervision concept and its international orientation. Seven research groups in Optimization, Stochastics, Logic, Algebra, Analysis, Numerics, Geometry and various graduate programs offer a wide range of courses.
Although some courses for exchange students are also offered in English, most courses are taught in German, so we recommend a good knowledge of German.
We welcome students from abroad who would like to study at our department for one or two semesters.
The international master's programme Mathematics can be studied fully in English.
Living in Darmstadt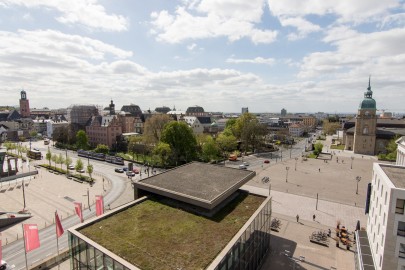 Finding accommodation in Darmstadt and the surrounding area can prove difficult, as demand is usually higher than supply. However, below you will find helpful tips to make your apartment search easier:
The can arrange accommodation for you in one of the numerous halls of residence, but the number of apartments is limited so that you have to register on a waiting list. Studierendenwerk Darmstadt
The is the local newspaper of the city; especially in the Saturday edition you can find numerous housing offers online and in the print edition. Darmstädter Echo
If you need help, please do not hesitate to contact us!
Buddy Programme for International Students
For new international students we offer the participation in the department's Buddy programme. This programme was established to help international students in exchange programmes or in the Master of Science Mathematics to get started at our department and at the TU Darmstadt.
We invite all international students to participate in the buddy programme. We will contact you in good time before the start of your studies to introduce ourselves and what we have to offer.