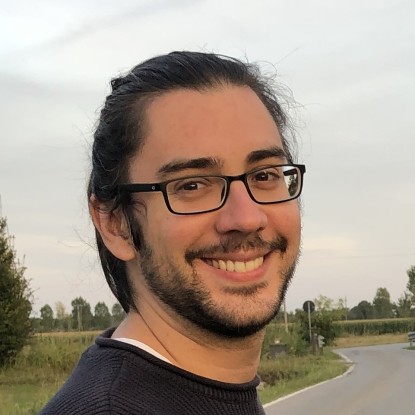 Arbeitsgebiet(e)
Kontakt
zuffetti@mathematik.tu-...
work +49 6151 16-22467

Work S2|15 426
Schlossgartenstraße 7
64289 Darmstadt
Research interests
I am working on orthogonal Shimura varieties, with particular interest in their interaction with Siegel modular forms. More precisely, I deal with cones of special cycles, the problem of their polyhedrality, the equidistribution of the irreducible components of such cycles, and the injectivity of the Kudla-Millson theta lift.
Teaching
Teaching assistant of Mathematics III (for Electrotechnics) – Winter semester 2022/2023.
Teaching assistant of Linear Algebra II – Summer semester 2022.
Teaching assistant of Algebra – Winter semester 2020/21.
Teaching assistant of Elementary Number Theory – Summer semester 2020.
Teaching assistant of Linear Algebra I – Summer semester 2019.
Teaching assistant of Complex Algebraic Geometry I – Winter semester 2018/19.