It consists of two letters, followed by two digits and then again 4 letters. For example, ab12cdef could be a TU-ID. For a few years now, the first two letters have been the student's initials, so that John Doe's TU-ID would begin with jd. The TU-ID is set once and cannot be changed.
As you will see, the TU-ID is your main user ID meaning you often need it to register for digital offers of the TU, like
Wireless Internet Access,
TUCaN,
Moodle,
Computer labs ("Poolräume") of the HRZ or
VPN.
You can find more information on the website of the university's Data Center (HRZ).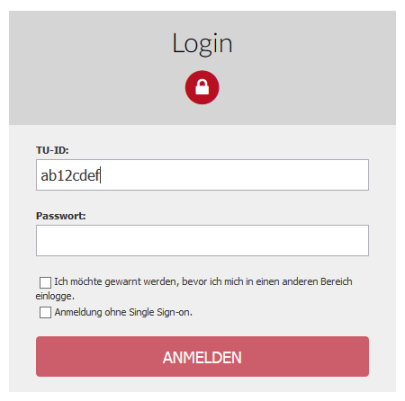 Activation of your TU-ID
If you successfully enroll at TU Darmstadt, you will receive a study data sheet / enrollment letter by mail. In addition to the student ID and matriculation number, it also contains the activation code of the TU-ID.
In case you have misplaced or lost your activation code, please contact the HRZ service.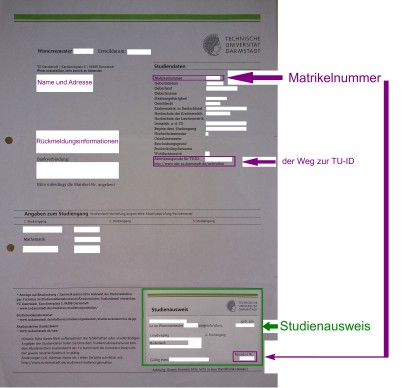 You can activate the TU-ID using the activation code provided.
In addition to the activation code, you also need your matriculation number and date of birth.
After successfully carrying out the activation, you must choose a password for your TU-ID. Since this password is used for most applications at the university, some of which contain highly sensitive data such as achievements, it is important to choose a secure password, which should also remain secret.
If you forget your password, you can restore it on the HRZ website.
After selecting a password, you should set up an automatic email forwarding next.